SEO PowerSuite is the one stop solution of onsite and offsite SEO. Link Assistant will helps you to setup and manage linking between you and your partner. Link Assistant Review will give you quite trick and strategy to find your potential link partner to build awesome link building. GSA Search Engine Ranker Review I already explain link building strategy. GSA Search Engine Ranker is as like of Link Assistant, But you need to pay more. Along with Link Assistant contain some feature of SemRush SEM Tool.
Link Assistant contact your partner to manage and setup link behalf of you easily. Also provide you better management of Partner relationship via email and allow you to integrate API of Search engine like Google, Bing and Yahoo. linkassistant seo powersuite enterprise edition has received lot of positive response. This article is combination of LinkAssistant Tutorial and Link Building Strategy.
What Link Assistant SEO tool will do for you?
Let's take sort Link Assistant Review to clear importance of almost free Link Building Software by SEO PowerSuite.
Help to find contact information of Link Partner website.
Help to Contact multiple link partner with personalized email.
Manage Link Partner Email based on Link Request.
Customizable that helps you to create main or sub link directory.
Report Link Authority and Progress.
Allow to use Different API – Google, Bing and Yahoo.
Power to Create 1tier, 2tier, 3tier link Building
SEO PowerSuite is the combination of Link Assistant, website Audit, SEO SpyGlass and Rank Tracker. This is onestop solution of SEO. Those tools will have your 100's of Dollar monthly. Below are the SEO tools list that SEO PowerSuite will do alone.

Read All About SEO PowerSuite Tools:
Make this all in one SEO tool yours. Both free and premium latest LinkAssistant version is available for download. So take benefit and change the way of SEO for your website.

Onetime investment & Lifetime SEO solution
Link Assistant Tutorial to Extract Information Full Guide (Strategy)
I tested Link Assistant of ISeenLab to find link partner and I got amazing result. Link Assistant is very easy way to find link partner in fraction of seconds. I just searched by website name and I got 100's of link partners list with easy to manage formed. Begin by adding website URL of Project.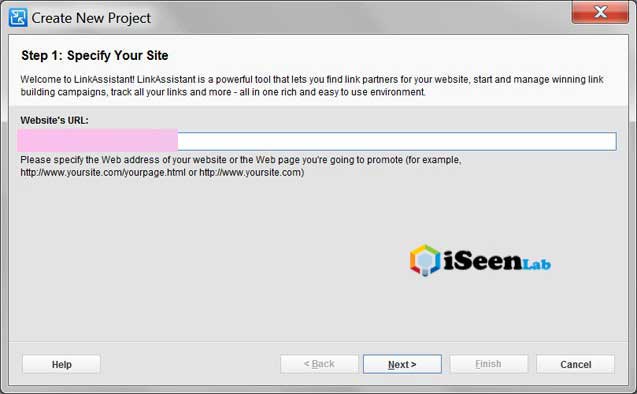 After creating project for ISeenlab website step 1 is to select what king of link partners you are looking for? It may be competitor backlink site, site by keyword search, link submission site, already linked site with ISeenLab and more deep. Just choose one out of them and proceed to get result that you deserve from LinkAssistant.
ISeenLab tested this for every option and got 100's free link partner within 10 minute. Previously I required hour of time to find 10-20 link building sites. But know because of LinkAssistant It will become very easy.
So this way you can get high authority and quality backlink via Link Assistant.
Strategy with Link Assistant to Rank Higher
Analysis Onsite SEO Factors.
Get Social Signal (share, like), use Social WordPress Plugin.
Find Competitor List at least 10.
Find Competitor Backlink and Try to Get Links from them.
Maintain Quality of Content & Write Unique Content for Visitor.
Start SEO Strategy with Link Assistant Software Tool
Some tool will cost you $100/month, But SEO PowerSuite save 90% per month and this incredible SEO tool for lifetime at onetime payment. Hope Strategy of Link Building with LinkAssistant will helpful for your website.

Better the analysis, Better the Result
ISeenLab got 400% website traffic and better conversion rate from SEO PowerSuite. Now your turn to take advantage of full featured SEO service tool. I would like to hear your opinion about LinkAssistant Review, basic Tutorial and Better Ranking Strategy. ISeenLab always thanking to reader for involve in ISeenLab experiment, case study and scenario. Hope this article had given you something special and new. Thanks again.